Founded in 1912, LA County Library is one of the largest and most innovative library systems in the US. It offers free public resources including books, music, multimedia materials, computer and internet access, and educational and recreational services to 3.4 million residents across 3,000 square miles through its 87 community libraries and mobile fleet of 18 vehicles, including 3 bookmobiles, 10 MākMō maker mobiles, and 5 Reading Machine early literacy mobiles.
LA County Library is dedicated to reducing barriers and increasing access to and equity of public services for all. To learn more, visit LACountyLibrary.org and follow @LACountyLibrary on Facebook, Twitter and Instagram.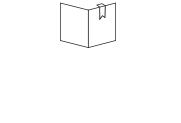 Programs Offered Through the Library
"The Library gives you the freedom to connect, explore create - whatever your needs or dreams."
Skye Patrick
County Librarian