YOUR CAREER DEVELOPMENT STARTS HERE

Los Angeles County is a learning organization.
Our employee development programs aim to elevate understanding, awaken innovation, and build employees' capacity for career success.
Our development programs and plans can be customized to utilize one or a blend of these delivery approaches to provide optimal learning experiences for individual employees or employee groups.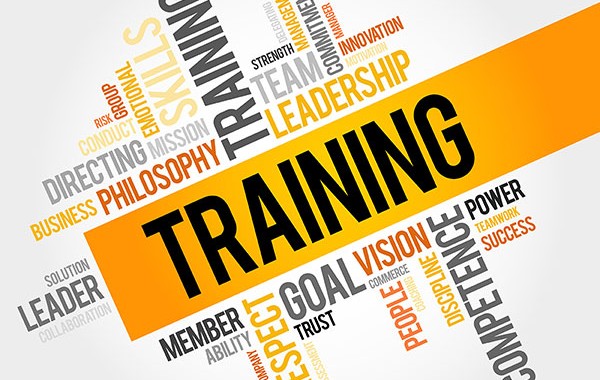 Learning Delivery

Approaches
We understand that learning is not one-size-fits-all.
Our development programs use a variety of learning delivery approaches to help employees obtain the knowledge, skills, and abilities needed to achieve their immediate and long-term career goals. By having multiple learning approaches to choose from, an employee can design a curated learning action plan that takes into account the employee's specific development need, preferred learning style, workload, and availability.
CLASSROOM LEARNING
In-person courses and workshops taught in group settings with other learners
E-LEARNING
On-demand, often self-paced courses accessed online
SOCIAL LEARNING
Formal and informal opportunities to connect with mentors, coaches, subject matter experts, and other learners (e.g., mentoring, job shadowing, brown bag lunches)
Development Pathways
Learning designed specifically for County careers.
The size and operational diversity of LA County affords our employees the opportunity to make flexible career choices under the umbrella of one employer organization. Whether choosing to climb a single, defined job ladder or explore entirely different jobs at the same level, County employees typically build deep and often intricate career portfolios.
Tying these diverse pathways together is a development framework structured to identify specific competencies for each job and/or job category. These competencies serve as a roadmap to help employees develop themselves for excellence in their current roles and ready themselves for the next job they seek.
Accountability
Conflict Management
Continual Learning
Creativity/Innovation
Cultural Awareness
Customer Service
Data Fluency
Decisiveness
Entrepreneurship
External Awareness
Financial Management
Flexibility
Human Resources Management
Influencing/Negotiating
Integrity/Honesty
Interpersonal Skills
Managing Change
Oral Communication
Partnering
Political Savvy
Problem Solving
Project Management
Resilience
Service Motivation
Strategic Thinking
Team Building
Technical Credibility
Technology Management
Vision
Written Communication
Competency Defined
So what is a competency?
A cluster of related knowledge, skills, and abilities. Possessing them at the appropriate development level for a particular job enables an employee to act effectively in a variety of situations on that job.
Ongoing Career Development
We develop employees for careers.
The strength of our development programs is one contributing factor to LA County's industry-leading high retention rates, number of promotions, and average employee tenure. These development programs and efforts have, in many cases, enabled employees to progress from entry-level to executive-level positions.
Job Category and Percent of Workforce as of October 7, 2015
Officials & Administrators
Protective Service Workers
Service Maintenance Workers
All-Inclusive Development Offerings
LA County's learning and development programs encompass a variety of offerings.
ORIENTATION AND REQUIRED TRAINING
Examples: New Employee Orientation, Supervisor Orientation, Sexual Harassment Prevention
PROFESSIONAL SKILL DEVELOPMENT
Examples: Achieving Service Excellence, Customer Service, Time Management
PROFESSIONAL SELF-DEVELOPMENT
Examples: Career Planning, Interviewing, Resume
PROFESSIONAL LEADERSHIP DEVELOPMENT
Example: Process Improvement 101, Project Management
Succession Planning Program
Developing all leaders and future leaders.
Our succession planning program for senior managers and executives is intricately tied to development. The program emphasizes providing opportunity for development to the top 1,100 management-level employees who seek advancement. The program emphasizes experience-based learning through a wide-array of challenging work and stretch assignments.
Executive Leadership Development Program
The Executive Leadership Development Program (ELDP) is designed to enhance the leadership competence of mid-to-senior level managers who aspire to executive leadership positions. The County is pleased to partner with USC, Sol Price School of Public policy to provide this innovative program. The highly-accomplished faculty bring a wealth of practical and executive development experience to County managers.
The ELDP is a 13-week program comprised of 12 in-class sessions, web-based activities and assignments, and individualized coaching sessions. The ELDP is designed to build 10 competencies through assessments, lectures, class assignments, and a team-based project (action learning). It includes completion of a 360-degree assessment of County leadership competencies, creation of an individual development plan, and participation in a group project that addresses actual County needs. After graduation, participants continue the learning engagement and connection through membership in an alumni community of collaborative learners including hosted learning events with guest speakers.
LA County University (LACU)
We are actively building our LACU framework that will house new and revamped learning programs. It will not only modernize how training is delivered to employees, but also broaden the resources available to help employees achieve their career goals and increase work performance. An online portal will serve as the hub of LACU, presenting employees with a variety of learning resources.
We have established partnerships with local colleges and universities to provide employees the opportunity to learn from industry leaders, while potentially earning continuing education credit.
Overarching Learning Philosophy and Approach
Our learning and development commitments to employees.
Our mission is to enable and inspire all County employees to
Learn, grow, and achieve their career goals
Champion a learning culture that advances the County's mission
Exemplify an excellent workforce that provides exceptional public services
Employee Development by the Numbers
Employees who indicated a 4 or higher on a 5-point scale for in-person training satisfaction
Departments that are members of Countywide Learning Symposium
Participants who graduate from the Executive Leadership Development Program
Departments that participate in the succession planning leadership development program